Meet the New Mercedes-Benz CLS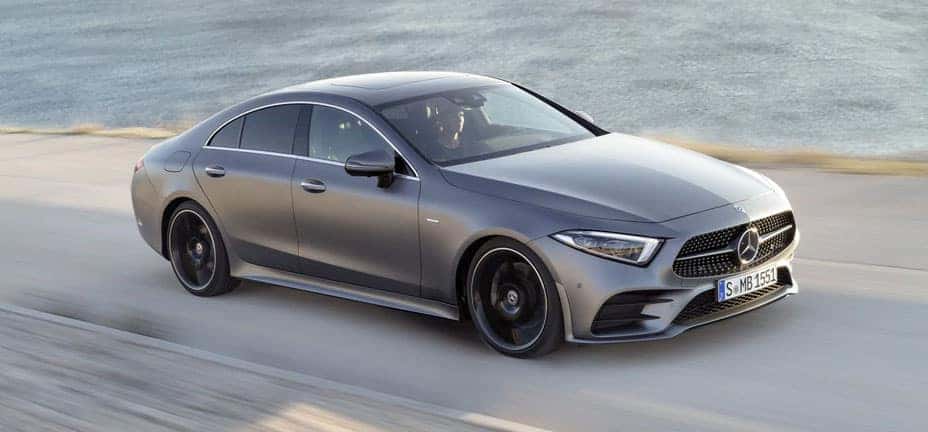 The new CLS pioneers the new design idiom of Mercedes-Benz, which is recognizable by its clear contours and reduced lines. Its character is marked by a grille contour that widens towards the base and a forward-slanting front section. Other features include wide, low-set headlights and two-section taillamps. At the same time the design reflects the timeless aura of the first CLS, which founded a new segment and quickly became a design icon. The CLS is equipped with a new inline six-cylinder engine and is the first vehicle in the Mercedes-Benz lineup with 48-volt technology with ISG that offers increased efficiency and comfort. Like its predecessors, the new CLS exudes self-assured sportiness in exemplary style: a highly emotional vehicle offering impressive long-distance and acoustic comfort coupled with thrilling, unrivalled technology. Additionally, the all-new four-door coupe seats 5 passengers for the first time. The 2019 Mercedes-Benz CLS will have its World Premiere at the 2017 Los Angeles Auto Show in November, and will go on sale in the U.S. by Fall 2018.
In 2003, with the CLS, Mercedes-Benz created a new vehicle segment that combined the elegance and dynamic feel of a coupe with the comfort and functionality of a sedan for the first time. With the third generation of the CLS, Mercedes-Benz is building more strongly than ever on the aura and unique character of this trendsetting model: the new model has pure CLS genes with its arching waistline, flat side window lines and low greenhouse. At the same time it is another example of the logical evolution of the Sensual Purity design idiom: sharp edges and lines have been significantly reduced. It blends seamlessly into the current Mercedes-Benz coupe family with numerous design features.
The in-line six-cylinder engine in the CLS 450 and CLS 450 4MATIC® is completely new, boasting 362 hp in addition to a 21 hp boost from the integrated starter- generator.